Domestika Basics
5 courses
By Robson Batista

Graphic Designer and Digital Photo Editor. São Paulo, Brazil.
Joined August 2020

, Graphic Designer and Digital Photo Editor
Master photo editing for portraits and achieve professional results with the industry's leading software
Domestika Basics

5 courses

Portuguese with subtitles in English

95% Positive reviews (64)
2586 students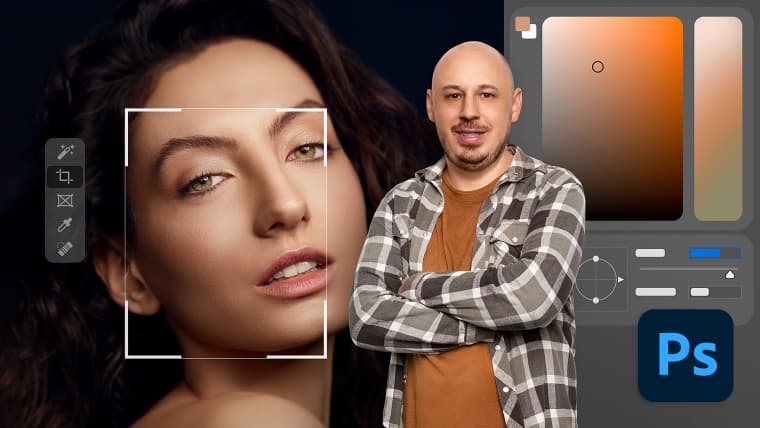 Master photo editing for portraits and achieve professional results with the industry's leading software
---
Portuguese with subtitles in English
95% Positive reviews (64)
2586 students
5 courses
Online and at your own pace
Audio: Portuguese
Level:

Beginner
35 lessons (7h 24m)
16 downloads
Available from the app

Portuguese

,

Spanish

,

English

,

German

,

French

,

Italian

,

Polish

,

Dutch

Unlimited access forever
Certificate upon completion of the course
---
---
Domestika Basics · 5 courses included
Adobe Photoshop is the industry standard for editing images and is perfect for anyone who wants to optimize their workflow and meet their clients' needs.
Master the art of digital retouching in Photoshop with this 5-course Domestika Basics. Join designer and photo editing expert Robson Batista and learn how to edit portraits to produce professional-quality images.
In the first course, get familiar with the photo retouching process in Adobe Photoshop. Explore the program's interface and see how to customize settings, keyboard shortcuts, and color profiles. Next, learn how to use Adobe Camera Raw to process original files and adjust colors.
In the second course, cover the main selection and retouching tools in Photoshop. Learn about the importance of non-destructive editing, how to spot imperfections in your images, and how to work with the Clone Stamp, Brush, and Dissolve tools.
The third course focuses on advanced skin retouching techniques. Learn how to Dodge and Burn and use the Frequency separation and Inverted high pass tools.
In the fourth course, dive into the world of gradients. Study some color theory, create layers and masks, and learn how to use specific tools to adjust color and skin tone.
In the fifth and last course, Robson shares some tips on how to give your image a professional look. Learn how to sharpen, focus, and add film grain to your portrait. Then, explore different file formats and which one is best depending on the type of project you are working on. To tie it all together, learn how to automate certain actions to speed up the editing process and optimize your workflow.
Technical Requirements
⦁ A computer with Windows 10 or macOS 10.12 Sierra (or later). ⦁ Adobe Photoshop CC (you can buy a license or download the 7-day trial from the Adobe website). ⦁ A working knowledge of Adobe Photoshop CC.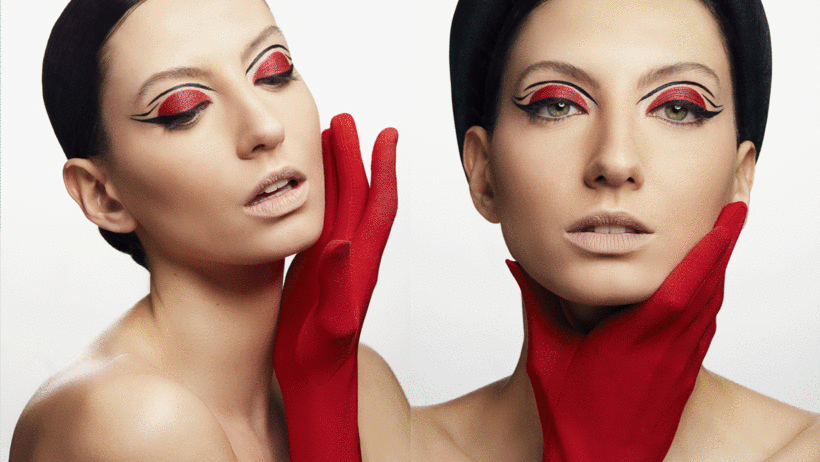 ---
Reviews
---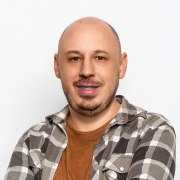 Graphic Designer and Digital Photo Editor
Robson Batista has more than 20 years of professional experience as a photo editor and has worked on a range of projects for photography studios, catalogs, and fashion campaigns.
All those years of experience with digital retouching in Photoshop have allowed him to explore new forms of expression and develop a streamlined workflow. He has created projects for major Brazilian brands and shares his expertise with professional photographers and retouchers in his classes.
---
Contents
Course 1: First Steps
U2

Working with Photoshop

U6

Developing the RAW file with Adobe Camera Raw

Developing the Raw File With Adobe Camera Raw 1

Developing the Raw File With Adobe Camera Raw 2

U7

Using Camera Raw to create color settings

Using Camera Raw to Create Color Settings
Course 2: Selection and Retouching Tools
U1

Layers and non-destructive touch-up

Layers and Non-Destructive Touch-Up

U3

Using Dissolver (Liquify)

Using Dissolver (Liquify)

U5

Using the Healing Brush

U6

Using Selections in Retouching

Using Selections in Retouching
Course 3: Advanced Skin Retouching Techniques
U2

Working With Frequency Separation

Working With Frequency Separation

U3

Inverted High Frequencies

Inverted High Frequencies

U5

Local and Global Dodge and Burn

Local and Global Dodge and Burn
Course 4: Color Adjustments
U1

Presentation and Color Theory

Presentation and Color Theory

U3

Adjustment layer masks

Adjustment Layered Masks 1

Adjustment Layered Masks 2

U4

Adjusting the contrast
Course 5: Final Steps
U4

Extra Content: Creating and Using Actions to Retouch Images

Extra Content: Creating and Using Actions to Retouch Images
---
About Domestika Basics
Domestika Basics is a series of courses focused on teaching the most commonly used software by creative professionals worldwide. The courses are taught in an easy, step-by-step fashion.
The content has been meticulously curated and is intended for both, beginning students going into a new creative field and more experienced professionals who need to polish their skills.
Learn with top Domestika teachers through hands-on lessons, plentiful resources and incremental challenges that will allow you to see results from the very first day.
Domestika Basics will allow you to step-up your professional game and be prepared to score better projects.
Without prior knowledge.

Domestika Basics gives you everything you need to get started on a new creative field and become an expert on it.

Focused on the tool.

Discover its principles, techniques, and the tried-and-true methods you need to master it.

Learn fast.

With a straightforward, step-by-step approach, our outstanding professionals will teach you how to get the most out of the program.