Course Final Project
A course by Sara Luna

Textile Artist . Salt Lake City, United States.
Joined July 2019

, Textile Artist
Learn to use yarn to create expressive textile portraits of your favorite person.
100% positive reviews (97)
1471 students
Audio: English

English

,

Spanish

,

Portuguese

,

German

,

French

,

Italian

,

Polish

,

Dutch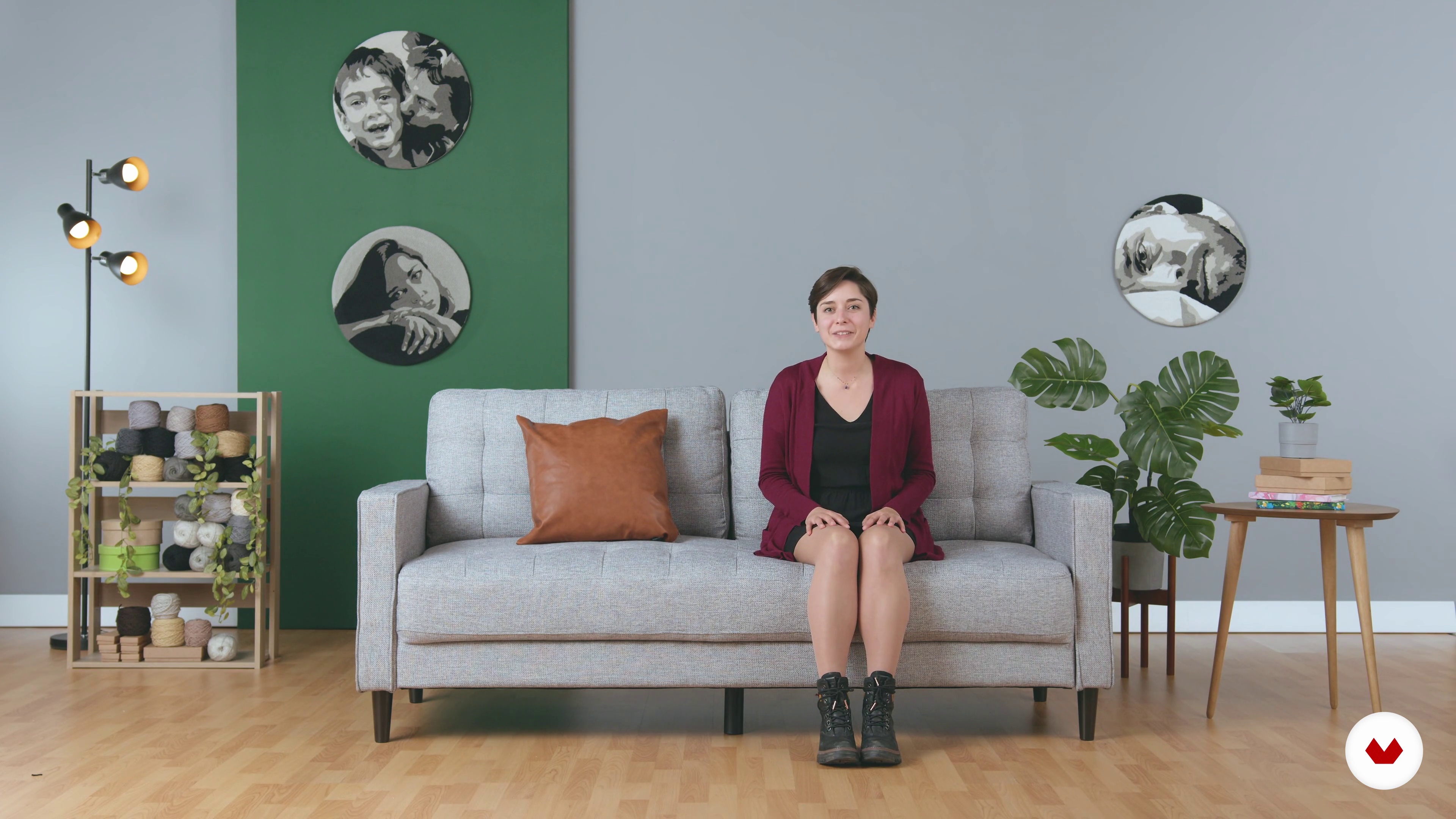 About the course final project: Punch Needle Embroidery: From Pictures to Portraits
Punch Needle Embroidery: From Pictures to Portraits
"We have reached the end of the course. I hope you had as much fun as I did and that you can apply everything you have learned in a beautiful work of art that will accompany you for many years. Before saying goodbye, keep in mind the following recommendations: To create a good portrait, we need a good picture. I always take my time to find the right photograph, and I encourage you to do the same, following all the advice I gave you. Once I found a good picture, I made sure that the yarn I had was suitable for the needle and fabric I would be using, and that the ones I found worked well together. For this, I encourage you to create your yarn sample hoop before going any further with your project. Not having the right yarn could ruin your entire final product. When I had the right materials ready, I created my pattern. Remember that this is the only time you can add any detail or make any changes to the design.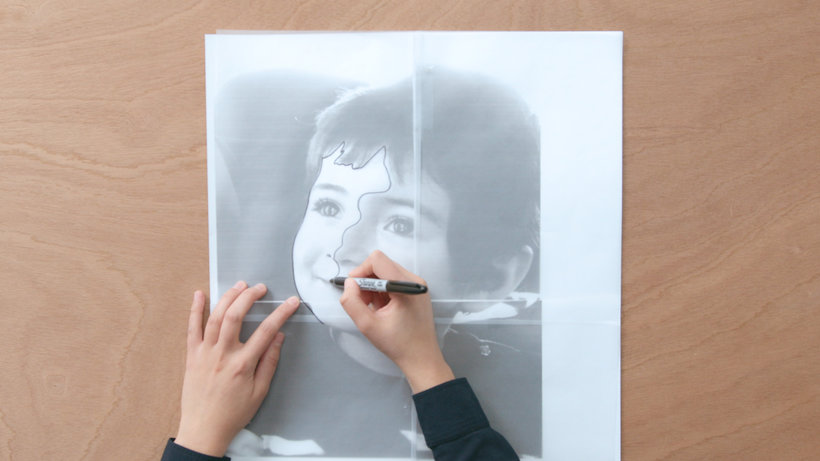 After having my pattern ready I prepared my frame and transferred the pattern, remember not to stretch the fabric too much on one side, the stretching should go all around the frame as I showed you.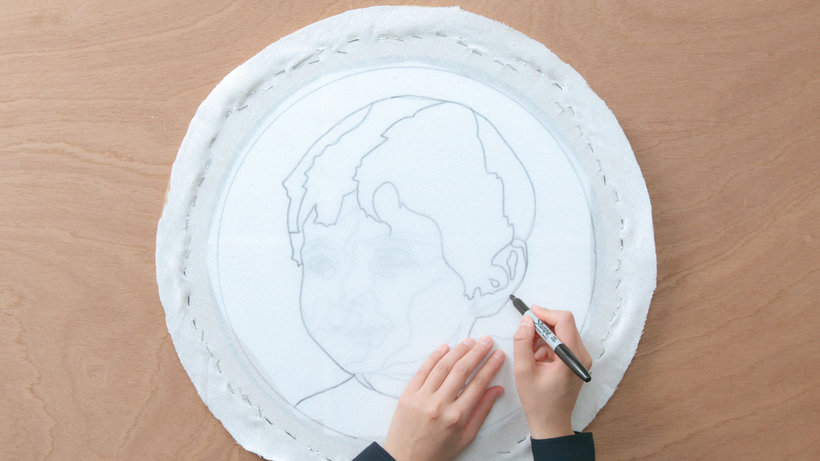 Once I had my pattern transferred to the fabric, I drew lines in the face to guide me in which direction I should punch.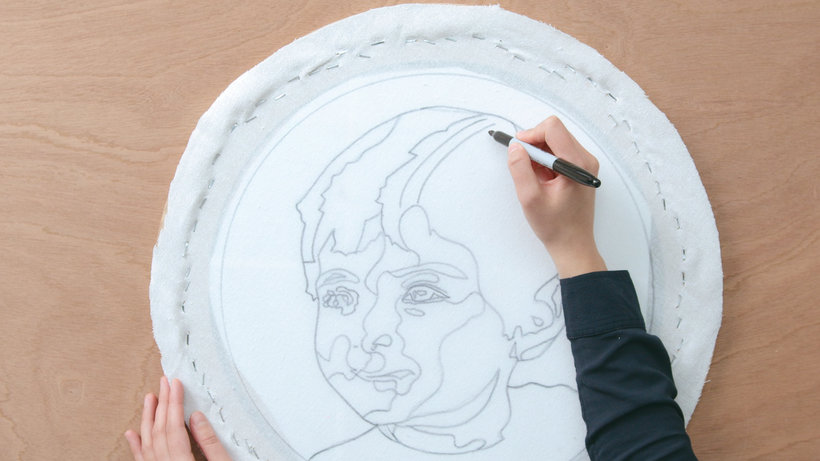 After that, I was ready to punch! First I started with the dark tones, always punching the outline before the inside. Then I continued with the mid-tones, lighter tones, and lastly the background. Remember that it is very important to save the background for last since we will use a different direction with our needle to highlight our portrait.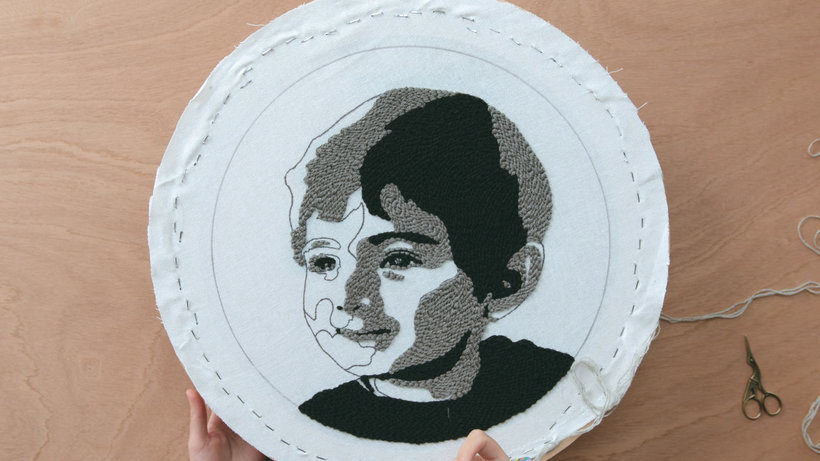 Once I finished the portrait, it was time to glue the back and reframe the piece. For this, I used a plastic spatula, but feel free to use whatever you can find at home to spread the glue. To reframe the piece, I centered the embroidery in the frame and stapled it onto the frame.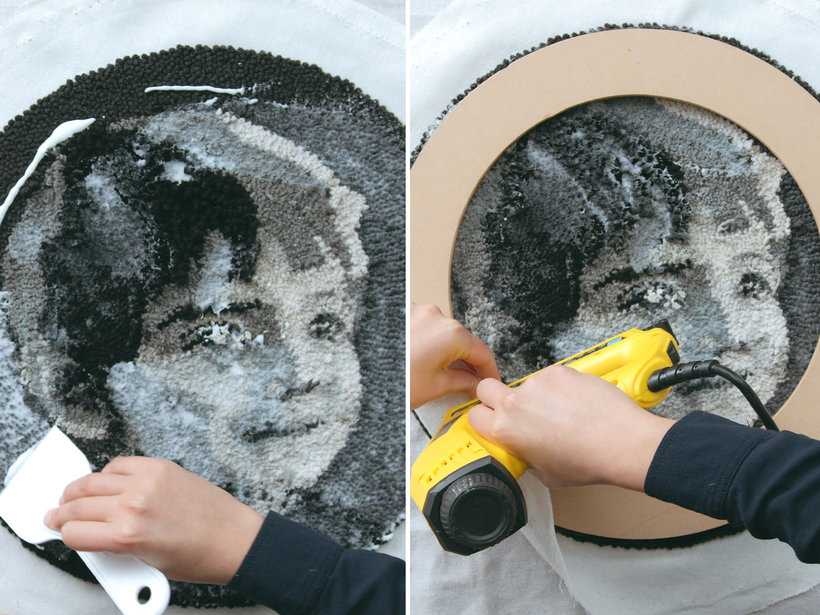 The final step was to put the wire in the back of the piece using the same staple to leave it ready to hang on the wall.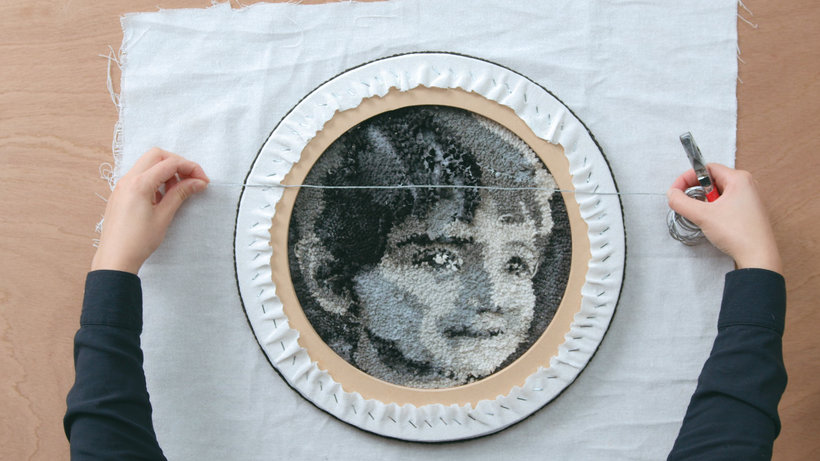 The punch needle is a technique that requires patience and practice, try to dedicate a little time to it every day and do not rush to finish your work in a single day. To have a harmonic result, I try always to make every stitch the same size, don't rush to work on the final project right away. If you feel you need a little practice go for it. Don't forget to do your tasks, share your progress, participate in the forum and upload your final project. I want to see what you've created! If you have any questions or, for any reason, any of the steps are not working as we saw throughout the course, do not hesitate to reach out to me. See you soon!"
Partial transcription of the video
"Final Project In this video we're gonna do a recap of all of the things that we've learned during the course for you to make your own portrait. In order for me to create my portrait, I first made sure that I had all my materials. Then, that the picture that I chose was a good quality, and it was good enough to separate the tones. Then I made sure the yarn I had was suitable for my needle. Make sure you do the same following the advices that I gave you. Then I prepared my frame with the fabric. Remember you shouldn't stretch it too much or it could tear. Then I printed my picture, and I cut ..."
We automatically generate this transcript and it may contain mistakes.
---
Course summary: Punch Needle Embroidery: From Pictures to Portraits
Category

Craft

Areas

Embroidery, Portrait illustration, Punch Needle, Textile illustration
---
Sara Luna is a visual artist and illustrator with a specialization in textile art. She grew up surrounded by weavers and craft makers in her family. Throughout the course of her studies, she began to experiment with a variety of materials, from watercolors to digital tools until she found her niche. When she moved to the US, she rediscovered the punch needle and honed her skill.
Her work has been exhibited in New York City and Salt Lake City, where she currently resides. She's been featured in Create! Magazine and Carper Contemporary. All of her work can be found on her website.
---
100% positive reviews (97)
1471 students
Online and at your own pace
Audio: English
Level:

Beginner
15 lessons (1h 41m)
Available on the app

English

,

Spanish

,

Portuguese

,

German

,

French

,

Italian

,

Polish

,

Dutch

Unlimited access forever
Certificate upon completion of the course
---
Category
Areas