Share Creativity
Get a Domestika Gift Card with a Special Discount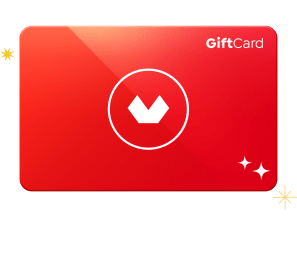 67% Disc.
$59.99

USD
$19.99

USD
The gift card includes a code that can be exchanged for a course.
Bundle of 3 cards

73% Disc.

$178.99

USD

$48.99

USD

Bundle of 5 cards

78% Disc.

$298.99

USD

$64.99

USD

Bundle of 12 cards

85% Disc.

$718.99

USD

$108.99

USD
Valid for any Domestika course.

Unlimited access to the course.

Access to units, lessons, informative texts, and course materials.

Access to the course's exclusive community with the course instructor and participating students.
How does it work?
It's easy to share your gift

You'll get an email with a code that you can forward to the gift recipient, along with instructions on how to exchange it for any course.

Print it at home

If you prefer in-person gifts, you can also print out a card with the code and instructions on how to use it.
We have courses for everyone! For those who draw complicated letters by hand, for those who have fun typing code for web apps, for designers who are just starting, and for active professionals.
Learn about Domestika's courses →